Soul Imperial, A Drink On Sailor Jerry, And Mexican Caviar
This weekend will be JAM-FUDGE-PACKED with FUN, FUN, FUN…at a fairly inexpensive price.  Here's why: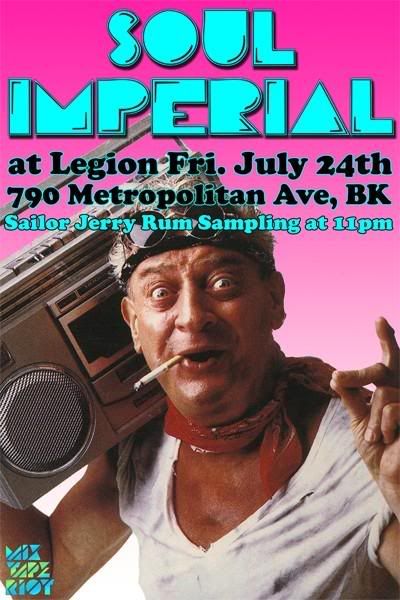 This Friday, July 25th, at Williamsburg's Legion Bar, Soul Imperial DJs, Elegante and Ballantino will be spinning all your favorite rap, reggae, r&b and more.  There is never a cover charge, and what's more, at 11pm, be sure to set sail on the high seas with Sailor Jerry Rum, as there will be "A Drink on Sailor Jerry". 92 proof!
If their last event ("Dance Your Slice Off" at Alligator Lounge) was any indication, I will be making a fool out of myself vis-a-vis interpretive dance.  How could you miss such a thing?
On Saturday, July 26th, Bongi Bongiorno, of Frank 151 will understand what it is to become the magical age of 25 years young.  In celebration of this occasion, he has selected, amongst other musical personagi, none other than the DJ team known as Mexican Caviar (DJs Witnes and Sirius).  You'll be vaya-ing con dios on the dance floor!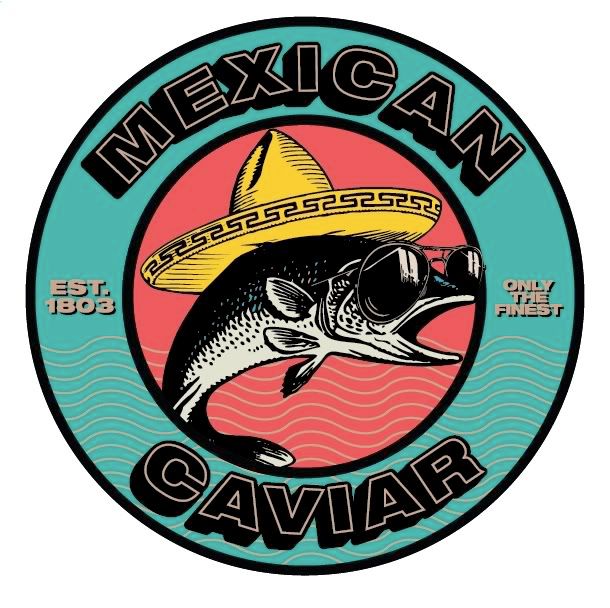 Soul Imperial DJs
Legion Bar
Friday, July 25, 10pm – 4am

790 Metropolitan Ave [Williamsburg]
No Cover

A Drink on Sailor Jerry, 11pm-12am
Bongi's Birthday: "25th and Golden", featuring Mexican Caviar

K&M Bar
Saturday, July 26, 10pm – 4am

225 N8th Street & Roebling [Williamsburg]
No Cover