Free Comedy Shows at Legion!
The Bay's best newsletter for underground events & news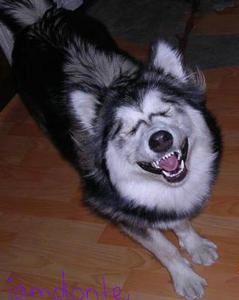 As Homer Simpson once asked, are you ready to laugh?  For FREE?  And with beer, no less??
Well, look no further than The Ground Williams show, a twice-monthly FREE comedy series at the awesome Legion Bar, one block past the Graham L stop in Williamsburg.  It's hosted by two very awesome and hilarious comedians, Matt Little and Nate Kushner.
Their inaugural show is Tuesday, June 9th at 8:30pm with the following lineup:
Matt Little (also the host!)
Mike Hadge, Writer for The Late Show with David Letterman, The Zack Braff Mysteries
Dan Hopper, Writer for BestWeekEver.tv, A Week of Kindness
Matt McCarthy, Ubiquitous TV presence, Front Page Films
Word on the street is that they'll be debuting 2 new pieces respectively called "The World's Worst 'Would You Rather…'" and "Angry Full House."  Need I say more?
Just this: that I will definitely be there, and you thusly need to bring your asses on out so you can laugh and laugh and laugh, and then feast your eyes on ALL THIS….and continue laughing.
Add this event to your facebook here.
Like this article? Make sure to sign up for our mailing list so you never miss a goddamn thing!