NYC Restaurant Review: Pequena Fort Greene
Sign Up for the Dopest Events Newsletter in the Bay Area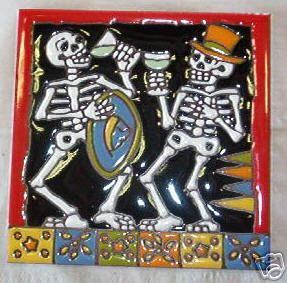 There are times when you feel like getting drinks, and then there are times when you feel like getting Margaritas. They are not the same thing.  Margaritas, specifically the frozen kind can be virulently disgusting, made with that gross "mix" and a bunch of crappy tequila and leave you with heartburn and a case of acid reflux to rival Ashlee Simpson.
Good margaritas on the other hand, are delicious, and made with Tequila, triple sec (preferably Cointreau) and lime juice.  Simple, and delicious and if balanced with a couple glasses of water, never really leave me with a hangover.
In a town devoid of truly decent taco/burrito spots, it's not a surprise that its a challenge to get a good Margarita.  The ones most often marvelled-over are the Margaritas at Dos Caminos but that place is for tourists and D-bags and the Margaritas will run you $14 a pop and you'll be surrounded by dudes with spiky hair, collared shirts and wraparound Oakleys on and nobody has time for that shit.
Join our weekly newsletter so we can send you awesome freebies, weird events, incredible articles, and gold doubloons (note: one of these is not true).
Yes, I am an ignorant, East Coast born and raised gringa, who , mere months ago spoke of the SF burrito spot Pancho Villa, pronouncing it "Pan-cho Vill-a", much to Anna G's horrified delight. But I know when something tastes nasty and conversely I know when something tastes awesome and I'm about to drop the knowledge on you.
Tucked away on a small street in Fort Greene Brooklyn is a spot called Pequena, and some of the very best Margaritas-both frozen AND on the rocks-that you will ever taste in NYC.
Calling Pequena a small place is like calling AIDS a bad cold.  True to its name Pequena is TINY, (like get ready to learn a lot about your dining neighbors life) but I'm really nosy and love eavesdropping so it works  out for me.  If there is a wait, give the hostess your cell phone number, go have a beer at Moe's next door, and she'll call you when your table is ready.  When you are seated in the charming space, surrounded by Day of the Dead memorabilia, bright paint colors and little votive candles, start immediately with guacamole or the always fresh and delicious pico de gallo.  The chips they come with are seasoned and perfectly salty, and should get your palate ready for margaritas!
If you're totally lame, you'll just order one, but if you're smart you'll get the carafe to share with your companion, which contains the equivalent of 3 margaritas to split, PLUS your glasses come already filled so its basically the equivalent of 2.5 margaritas each, for the price of one "prickly pear" Margarita at Dos Caminos.  Guess which establishment can suck it?
I must disclose that I have only tried a couple of things at pequena: the guacamole, pico de gallo and chicken enchiladas are all excellent, but when I found the pork tostada, I was sprung for life. I haven't strayed since.  Pork, when done correctly is God's own meat.  At Pequena, a crispy tostada is topped with deliciously seasoned, tender pork, beans, pico de gallo, guacamole and the finest shavings of salty cheese. Each bite makes the angels sing.
These bad boys are filling so, again, you can split the platter with your dining companion and get two tostadas with sides of rice and beans and that should fill you both up pretty well.
Full disclosure:  The fish tacos were really disappointing the one and only time I had them, but, hey everyone has a bad day.
The margaritas and the cute decor alone make it worth checking out.
Pancho Villa himself would be delighted.
Like this article? Make sure to sign up for our mailing list so you never miss a goddamn thing!