Doc's Clock: Strong Ales and Loose Women
Sign Up for the Dopest Events Newsletter in the Bay Area
It's very rare in this day and age that the stars align perfectly to create a beautiful compilation of art, debauchery, and ladies of the night. Luckily for us, there's a spot in this wonderful city that offers all three on a regular basis.
Doc's Clock is an eclectic dive bar with a variety of cheap drinks and an assortment of characters that trickle in. They have several regular drink specials, including $2 PBRs all night and $3 well drinks until 9 o'clock. Not too shabby. The first Tuesday of each month, they have a local film night where any disturbed artist can display their deepest secrets in the form of a movie on the big screen. I went to this event once, and as the vodka crans kept coming, the films got better and better. I lost my focus when two young ladies who looked about 17 years old paraded through the bar in booty shorts trying to pick up business for the evening. Cheap drinks, independent film, AND live hookers (so much better than dead hookers). That's when I knew I was home.
Not only do they support local indie films, but they encourage everyone to get in touch with their creative side. Their annual Barbie Mutilation Night is a great way to take out some aggression and, unlike when you were a kid, it won't result in mandatory trips to a psychiatrist and a bottle of Zoloft. In fact, there's potential to win prizes for mangling your doll into the scariest and ugliest of Barbies.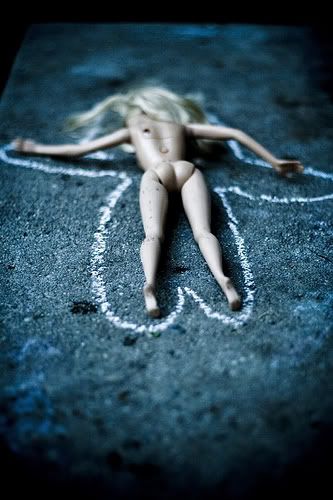 Join our weekly newsletter so we can send you awesome freebies, weird events, incredible articles, and gold doubloons (note: one of these is not true).
If you like to view people's art with a drink in your hand, have working girls sitting next to you while destroying a Barbie without getting weird looks, you may want to check out Doc's Clock. With dolls, movies and sturdy cocktails, it's fun for the whole family.
Doc's Clock
2575 Mission St. btw 21st and 22nd Sts. [Mission]
(415) 824-3627
Like this article? Make sure to sign up for our mailing list so you never miss a goddamn thing!