David Cross Signing Books at Borders
Sign up for the best newsletter EVER!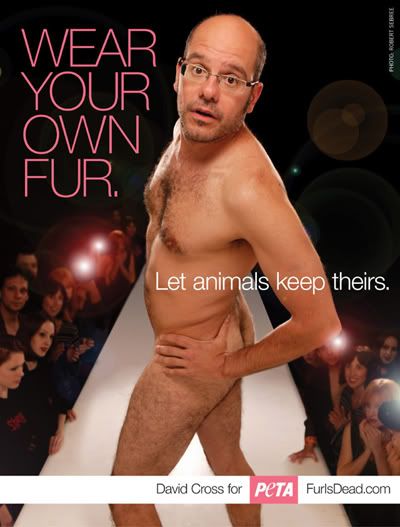 Last Halloween I was in a pinch for a costume last minute. I knew I couldn't cut two holes in a white sheet and go as a ghost like I did the year before, because I was in a bit of a sticky situation when I walked into a party with a majority of black people and got looks of disgust like I was about to get my ass kicked. I was looking around my room trying to muster something up that could be considered a costume, and that's when my cut-off denim short shorts caught my eye. I threw them on with a flesh colored tee and a bath robe and suddenly, I was a never nude.
Few comedians have the timing of Mr. David Cross. That's why I couldn't be more stoked that he just came out with a book, I Drink For a Reason. It's described as satirical fiction posing as truth, advice for rich people and contains a top ten list of his favorite top ten lists. And what's even more exciting is that this afternoon after I nurse my pub crawl hangover, I get to meet the genius.
Starting at 2pm at the Borders in Union Square, David will be there to talk about the book and sign copies. Throw on your short shorts and I'll see you there.
David Cross Book Signing
Starting at 2pm
Borders [Union Square]
400 Post St.
(415)399-1633
Like this article? Make sure to sign up for our mailing list so you never miss a goddamn thing!