Your Guide to Recession Dining in New York
Sign Up for the Dopest Events Newsletter in the Bay Area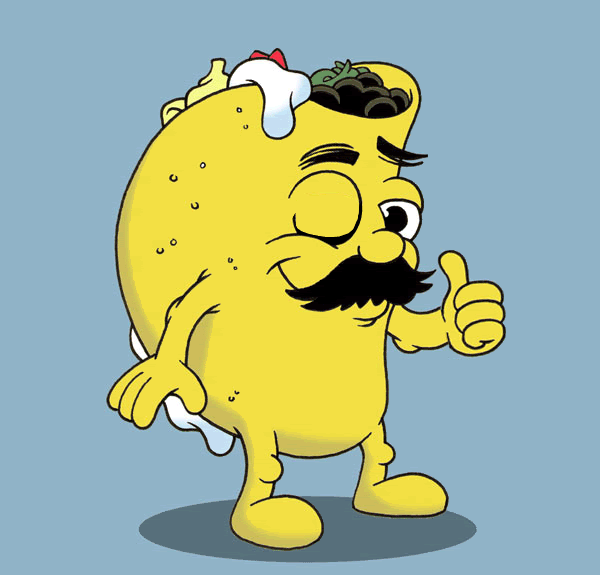 You may have noticed this pesky "recession" thing everyone's been talking about, and one of the industries that's been hit the hardest is the restaurant industry. Now is the time to find the best deals, while the oven is hot, and all over town you can find tasty cheap meals in some unsuspecting places. Remember that new restaurant you went to and the waitstaff was less then gregarious, or the bartender that stared you down when you took extra napkins? Well now bars and restaurants across town are stepping up their game to woo you and your wallet to dine at their establishments.
What better way to ride out the economy then to hunker down in a dive bar and feast on cheap tacos. And here at Broke-Ass Stuart, we sort of like tacos, a lot. We might as well call the site, Broke-Stuart's Goddamn Tacos! And as much as we love tacos, we love cheap tacos the best.  I wouldn't call Company Bar a sports bar, but I wouldn't call it a quality watering hole either. Tucked away in the East Village, it's one of those unsuspecting places you grab a drink before a show to kill time. But when I caught wind of $1 tacos on Tuesday's and 2 for 1 Happy Hour, let's just say they earned some brownie points.
Join our weekly newsletter so we can send you awesome freebies, weird events, incredible articles, and gold doubloons (note: one of these is not true).
We've already shared our feelings on "famous" Ray's Pizza,  but their slices can't be complete crap if they've been around for 45 years. Talk about perfecting a recipe. Today they celebrate their 45th Anniversary with eye-popping cheap prices. Slices are 45 cents, so is all soda and toppings. This reminds me dining at other ancient chains like A&W Root Beer and seeing faded photos advertising 10 cent hot dogs. Let's pray this doesn't turn into Oprah-KFC-gate.
Sometimes the best deals find you when you're not even looking for them. I braved the rain last night to indulge in a big bowl of ramen soup only to be served with free salad, dumplings and other appetizers all with a very over-eager smile. Needless to say I'll be going back for seconds. My advice, dine in rather then taking out.  That's where the real freebies come in since restaurants always want to look busy. Keep your eye out for semi-empty spots in your neighborhood where they eyeball you very slowly as you walk by or even peek at the menu.  They will most likely be dishing out some free sides or dessert. Check out new places. Surprisingly enough while retails stores continue to disappear, new restaurants seem to be sprouting up all over the place and eager to get some new clientele. These places are also great for scoring free drinks, appetizers, etc and will probably offer the best service you'll ever have.  Take advantage of it now, because before you know it, they'll be skimping on refills and blowing off your reservations just like the good old days.
Company Bar
242 E 10th St at 1st Ave [East Village]
Like this article? Make sure to sign up for our mailing list so you never miss a goddamn thing!