Broke Ass Porn: Free Documentaries
Updated: Oct 14, 2009 09:31
Sign Up for the Dopest Events Newsletter in the Bay Area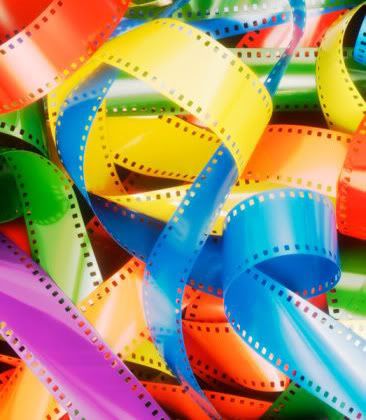 Let's face it, if you're broke one of the first things to go is entertainment and I'm willing to bet that a lot of New York doesn't have cable TV. I mean how DO we go on without the Housewives of whatever. And with a lot of shows being streamed online now with Hulu and whatnot, more and more of us are hunched over our laptops getting our TV fix.  Now that the summer is over and the season of free outdoor films has ended, I'm constantly looking for new ways to score free entertainment. And so of course the internet comes to the rescue again. Being a kind of documentary nut, there are a number of sites that consistently post amazing docs that are updated regularly. Of course PBS has it's share, but there are only so many Ken Burns films I can watch without getting sick of  zooming in and out of archive photos, mix it up for god sakes! So if you happen to find yourself with a few hours to spare, here are some places to wonderfully piss them away. Hey it's educational.
Snag Films

Boasting over 850 films, Snag has an amazing selection of films from major filmmakers to first timers.  You can even submit your own.  From Robert Mapplethorpe to the Shopocalypse, I could spend hours watching these in a dark basement, if I had one.  What also sets Snag apart is they encourage action in addition to the viewing experience.  A lot of documentaries highlight a cause or some sort of injustice.  Snag shows you where and how to help support the causes that are the basis of some of these films.  Or if you just want to watch crazy Michael Jackson fans, they have that too.
Pitchfork.tv
Besides streaming music videos and interviews, every Friday Pitchfork shows a new documentary on various music legends and some lesser known ones as well.  I learned more than I needed to know about GG Allin, and watched Klaus Nomi perform on SNL with David Bowie. Another one of my favorites was about an old record collector called "Desperate Man Blues".  People can bitch and moan about how Pitchfork just tells the masses what's popular and blah blah but whoever is picking their doc's over there get the thumbs up from me.
VBS.tv
Leave it to VICE to feature Japanese sex doll hotels or shows entirely based on the cuteness of kittens.  Vice has a whole slew of documentary shows ranging from the silly to the serious.  They may not be "professional" journalists but I did cry after watching about 4 hours worth of shows just about the country of Columbia. That country is so screwed.  They manage to put the hipness aside and actually film some amazing things happening all over the world.  And if you're ever feeling like there's no hope left in life, just put on the "Cute Show" and know that everything will be alright as long as there's baby animals in the world.
Like this article? Make sure to sign up for our mailing list so you never miss a goddamn thing!