Lions, Tigers, and Squirrels Oh My! Taxidermy Contest
The Bay's best newsletter for underground events & news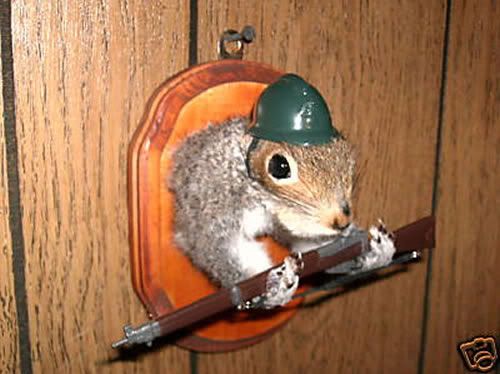 It seems you can hardly go out for a drink these days without stumbling upon a Moose head or some other stuffed creature staring back at you with those lifeless eyes. New Yorkers love to cultivate eccentric hobbies, so I guess it should come as no surprise that Taxidermy is all the rage these days. Sure we all love to oh and ah when we poke our heads into Evolution, but there are those who turn these formaldehyde-fueled craft into a full-on sport with the 4th Annual Taxidermy Contest.
Brought to you by the good people at Secret Science Club, this critter fest is going down at the Bell House and includes a panel of expert judges, a talk by Melissa Milgrom, author of "Still Life: Adventures in Taxidermy", and plenty of biological oddities to whet your whistle. I'm sure last year's, two headed chick winner will be tame compared to this year's contenders.
Secret Science Club 4th Annual Taxidermy Contest
Sunday, November 15
The Bell House
149 7th St, between 2nd & 3rd Ave [Gowanus]
7:30pm
$4
Photo courtesy of Neatorama

Like this article? Make sure to sign up for our mailing list so you never miss a goddamn thing!