Disguise Your Drinking Problem as Brunch at Lime
Updated: Nov 20, 2009 10:14
The Bay's best newsletter for underground events & news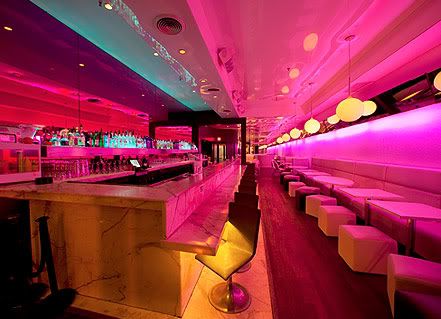 Copious amounts of booze? I'm listening. Sexy singles? Yes please. Huevos rancheros? Where do I sign? There are few things in life I'd consider better than brunch (like seeing that your ex has gained fifty pounds or the adorable face kids make when you tell them Santa isn't real). But the fine folks at Lime are taking this whole brunch idea to another dimension with bottomless mimosas for $6. I know what you're thinking, bottomless mimosas? What's the catch? Well, nutsack, there isn't one. It's just a bunch of babes in short shorts carrying around pitchers and apologizing if you reach the bottom of your glass. That's the beauty of the Castro in general, the booze is twice as strong and half the price in order to drown the sorrows of every gay that got picked last in gym class and had a secret stash of Barbara Streisand cds or butt plugs hidden under their beds. But you better plan your debaucherous breakfast early, tables are usually reserved about two weeks in advance. Oh yeah, they serve food too.
Lime
2247 Market Street [The Castro]
(415)621-5256
Like this article? Make sure to sign up for our mailing list so you never miss a goddamn thing!