Ditch Home for the Holidays
Sign Up for the Dopest Events Newsletter in the Bay Area
As I'm packing for my regular Thanksgiving trip to the land of frozen tundra otherwise known as Michigan, I often wonder what it would be like to stay in New York for the holidays. Gather up some friends, whip up some hot toddy's and roast Turkey while I watch all three Terminators. I get all warm and fuzzy just thinking about it. So unless your family lives in Hawaii or takes you skiing in the Alps for Thanksgiving, here are some reasons to leave your bags at home.
No Fruitcake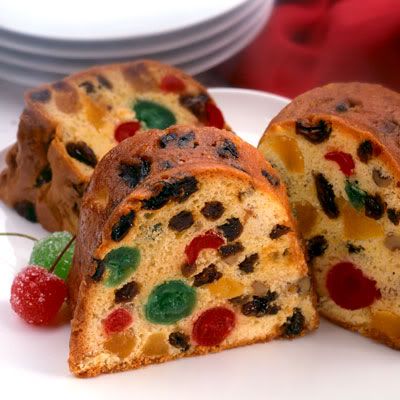 Join our weekly newsletter so we can send you awesome freebies, weird events, incredible articles, and gold doubloons (note: one of these is not true).
Now don't get me wrong, I love me some traditional Thanksgiving food. The stuffing, the gravy, the mystery sides but sometimes it's good to mix it up. After all you can only hide so much fruitcake in your hoodie. Whether you invite friends over for potluck or order in, everywhere in the city, restaurants are offering some amazing seasonal offerings. I know my first stop would be Jive Turkey in Fort Greene. I challenge you to find more varieties of fried turkey in one place. My fantasy selection would be a medley of Jamaican Jerk, Peach Bourbon, and Cajun Fried. Then I would ride out the tryptophan trip into dessert. For the animal lovers, there are a number of prix fixe options in the city, and even the Times is embracing the bird-less Thanksgiving.
No Football
There I said it. Yes I know, it's shocking, a girl who doesn't watch sports. But I've put in my time and when I have time off work, the last thing I want to do is watch other people watch sports. In most families, football is just another part of the Thanksgiving tradition but I was inspired by my friends idea for her post- feast entertainment, movie marathon. And not just any movie marathon, but one that gets the testosterone going and keeps all your guy guests happy, a Kurt Russell marathon. Nothing goes better with a slice of pumpkin pie than watching Russell escape from Manhattan which has been converted into a maximum security prison. God Bless America.
High School Reunions
It's bad enough running into ex's in the city, but at least you have your avoidance strategy down pat. Everyone knows the night before Thanksgiving is one of the biggest drinking nights of the year, but what often comes with it, is bumping into people from your past you'd rather not make small talk with. And by small talk I mean, hearing about that born-again Christian who kept her baby after rehab or the senior who "likes to bang cougars". In small towns, there's just not enough bars to go around.
No Drama
Obviously most of us love our families, but sometimes when you bring everyone together disaster strikes. Or as I like to call it "Judgment Day". Why not avoid the situation altogether and have a family-style dinner with your friends. I doubt they'll ask you about where you career is heading or when are you going to settle down and buy a golden retriever. A lot of us have families that are far away so it's nice to have a home away from home. Plus you don't have to be woken up at the crack of dawn by the parade being blasted from the TV. You can grab a flask and go watch it yourself!
Photos courtesy of:
The Daily Quip
Calraisins
Babble
Gamespot
UrbanArson
Like this article? Make sure to sign up for our mailing list so you never miss a goddamn thing!