Whisper Sweet Nothings at the Sugar Cafe
Sign up for the best newsletter EVER!
Join our weekly newsletter so we can send you awesome freebies, weird events, incredible articles, and gold doubloons (note: one of these is not true).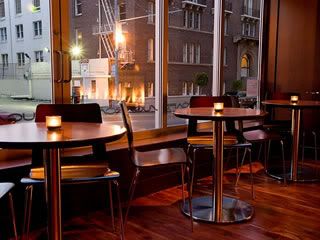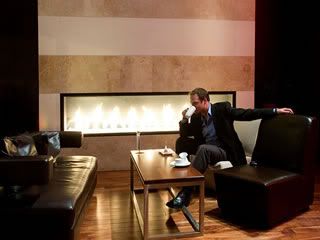 My friend took me to what she called "a faggy little spot" in the Tendernob this past weekend with promises of a sturdy breakfast. She definitely didn't let me down. Upon walking into Sugar Cafe, I was greeted by art pieces, a big fireplace and a menu featuring breakfast, lunch, $2 bottomless coffee, $10 bottomless mimosas and a full cocktail bar. Swanky by day, skanky by night seems to be the theme of this cafe/lounge open from 7am-2am. They offer free wireless internet to be enjoyed on leather couches or in banquet style booths. There's really no reason to ever leave this fine establishment, unless you need to score some crack. In which case, you can just walk out the front door.
Sugar Cafe
679 Sutter Street
[Between Mason and Taylor]
(415) 441-5678
Like this article? Make sure to sign up for our mailing list so you never miss a goddamn thing!