FREE Sweatshop Social/ $10 All You Can Drink Show
The Bay's best newsletter for underground events & news
FREE Bag Making at Sweatshop Social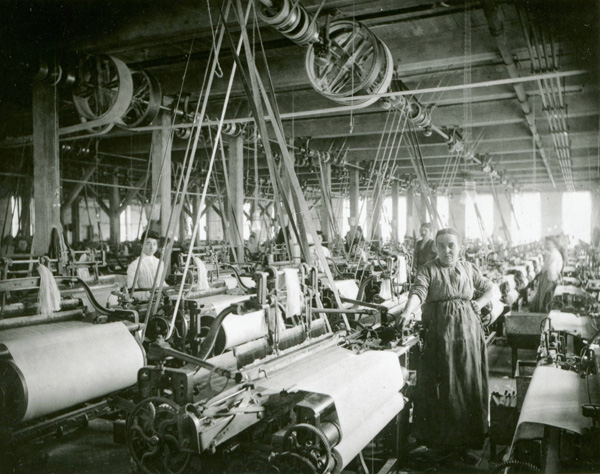 Grunt at your computer if you have a cupboard that's been completely overtaken with plastic grocery sacks from the bodega. If you grunted, you should switch to reusable cloth grocery bags. Every grocery store in the NYC area sells them for 99 cents, or you could go the hardcore route and make your own bag. Never sewn anything before? No matter at 3rd Ward and Bags for the People's Sweatshop Social. The Sweatshop Socials provide FREE snacks, drinks and live music, and sewing machines and instructions if you want to make your own bag. All you have to do is scrape up some fabric and show up. Go to any fabric store and buy a yard of any cotton material, or find an old bed sheet (There's one fabric store in Williamsburg, Quality Fabrics on Grand between Union and Lorimer. Or hit the Garment District in Manhattan, from 34th and 41st streets between 7th and 9th Avenues). And as someone who sews, I can assure you that sewing bags is one of the easiest possible textiles projects.
Sweatshop Social
3rd Ward
Morgan Avenue between Meadow and Stagg Streets [Brooklyn]
Monday, November 30, 7pm to 10pm
FREE, but bring fabric if you're going to make a bag
Awesome Show and All You Can Drink Pabst, High Life, and Well Drinks
If parting with your rent check makes you feel a bit down tomorrow night, then you should number your sorrows with the champange of beers, a Pabst or liquor that burns a bit on the way down. Instead of sitting on your couch with a forty, go to Cameo in Williamsburg. On Tuesday night, $10 not only gets you into a show, it gets you unlimited quanities of High Life, Pabst and well drinks! The bands are all rock with a bit of distortion, ranging from metal-type vocals to more Spanish influenced sounds, and would be worth $10 to see even without the free booze.
White Suns, Vaz, Prsms, Fuck Ton, plus all you can drink
Cameo
93 N. 6th Street, between Berry and Wythe Avenues [Williamsburg, Brooklyn]
Tuesday, December 1
9pm to 1am
$10
Like this article? Make sure to sign up for our mailing list so you never miss a goddamn thing!