A Taste of Old New York: Scouting NY
The Bay's best newsletter for underground events & news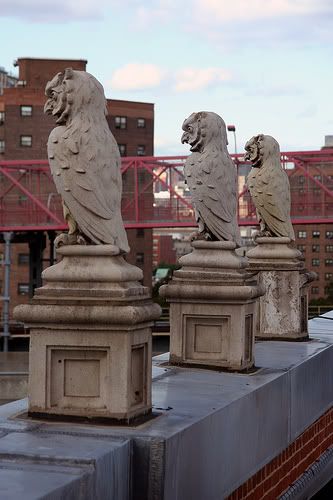 One of the things I most love about New York is its sense of history. Every time I visit other cities, my eyes glaze over from the amount of glass and steel structures without a trace of story behind them. Even when I lived in Bushwick, a place that was literally burned to the ground in the 70's, you can still round a corner and see an old mansion from yesteryear. So when a friend pointed out the site Scouting NY, I knew I had found a kindred spirit.
Run by an anonymous film location scout, Scouting NY gets paid to wander the streets and scout out cool locations both in private and public spots. How else could you find out about a hidden prohibition manual bowling alley in Queens? The blog is just over a year old but has enough material to fill up a few microfiche slides. As you can tell after I wrote about, The Selby, I'm a bit nosy and like peeking into other people's environments so naturally I love birds-eye view that Scouting features.
Before & After
Everyone agrees that Times Square is now the Disneyland of New York.  The Hilton replaced the hoes, and Pixar replaced the peep shows.  So it's interesting when you compare these versions of New York side by side using famous movie locations. Here is a sampling of before and after shots from one of the movies that immortalized that time period, Taxi Driver. I feel bad for future generations who have to wax nostalgic about old Bank of America and Duane Reade buildings.
Then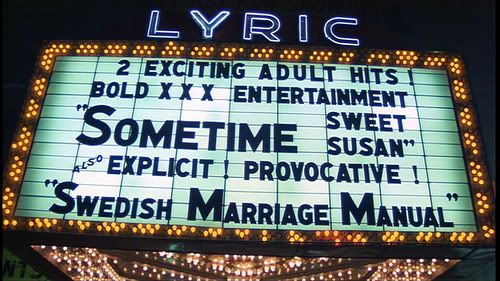 Now
The Supernatural Side
This city has no shortage of old cemeteries that are equally beautiful and slightly creepy at the same time so it's no surprise that many of them are featured on the site. I remember a trip I took to Greenwood Cemetery in Brooklyn with it's towering Gothic gates and hunched weeping willow trees but I was never lucky enough to come across voo-doo tomb offerings. After scouting out the Old Trinity Cemetery & Mausoleum, he noticed a trend of strange offerings that were being mysteriously left on some of the older tombs. From candles, eggs, and chicken parts, apparently people sneak in at night to practice Santeria.  I'm sure it's harmless but I'm not gonna lie and say the movie The Serpent and the Rainbow still doesn't freak me out.
Just Look Up
It's amazing the things you will notice when you're not too busy texting, listening to your ipod, or staring at your feet ( I trip a lot so this is a necessary defense mechanism) There's some crazy architecture in the city that sometimes make me feel like I live in Batman's Gotham City. I think a building trend that needs to come back right now is gargoyles. I'm not goth or anything but no one can deny the craftsmanship of gargoyles.  Scouted up in Morningside Heights,  this building features a series of gargoyles that feature hilarious expressions rather than your typical scouring face. These remind me of an ill-fated elementary field trip spent at the themed restaurant Jekyll & Hyde. Which is basically an even scarier version of Rainforest Cafe.
Real Gargoyles
Shitty Animatronic Gargoyles
Road Trips
I know both my parents and the state of Pennsylvania are happy I don't own a car anymore but sometimes I yearn for some shitty sedan I could take and explore the absolute wackness that is update New York.  I already drove through Cocksackie so I can only image what wonders await me . Just over an hour north of the city, there's a castle in Garrison, New York. Yes you read that right, a CASTLE. Built by an old railroad mogul and passed down through the generations, the original Osborn family still owns it. It's now a national landmark and open to the public so you can wander it's winding staircases yourself.  Anyone want to go halfsies on a zipcar? This is just one of many spots featured on the site that are a stone's throw away from the city. Check out the rest of Scouting NY's snapshots and lose about 5 hours of your life, in a good way.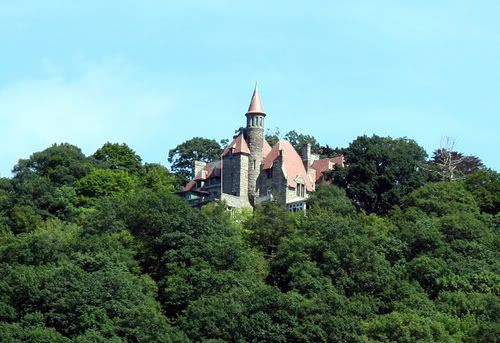 Like this article? Make sure to sign up for our mailing list so you never miss a goddamn thing!