What's Old Is New: Old Music to (re)Discover
The Bay's best newsletter for underground events & news
God knows I, along with various other members of Team Broke-Ass have written extensively about contemporary music.  But what of music from the days of yore?  Here are a list of artists that I've for some ridiculous reason never taken the time to listen to before, or things that I've been revisiting lately: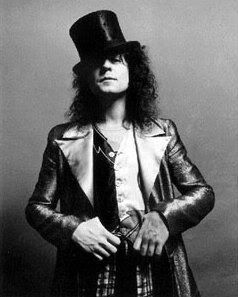 T Rex
Ah, T.Rex: is there a better soundtrack for drunkenly dancing on top of tables at rock-oriented bars?  And might I suggest St. Jeromes in the LES.  I may or may not have been known to have done/do a bit of this at that particular location at various points in time.   But anywho, for anyone who's a fan of proto- and actual cock rock, I don't have to tell you how absolutely essential T.Rex is as a band.  Aside from their unique location in music history, and perhaps because of it, T.Rex has an understated-yet-electrifying vibe that I have yet to see captured in quite the same way by any contemporary band since them.  Just try and listen to Jeepster without slyly smiling, and you'll see what I mean.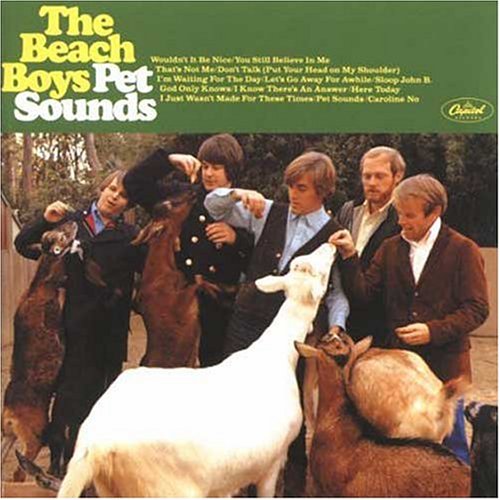 The Beach Boys
I know this is kind of obvious, but for literally YEARS I had always just written off The Beach Boys as some simplistic 60s band that only (in my angsty teenage mind) stupid, unsophisticated Californians (I'm a San Diego native, btw) could like.  Merry Christmas St. Nick?  Pfft.  But really, the joke…she is on me.  It was only within the past 6 years or so that I really took the time to sit down and listen to Pet Sounds.  Boy, did I feel like an idiot.  I mean, everyone knows that "God Only Knows" "Sloop John B", and "Wouldn't It Be Nice" are fucking masterpieces of harmony.  By the way, if you've never heard "Wouldn't It Be Nice" acappella, prepare to be blown the fuck away (compare with David Lee Roth's acapella "Runnin' With The Devil"…eeeeesh!  Regardless, though, I do still like Van Halen: The DLR years the best).  The track that really clenched it though, that I feel like I truly discovered on my own was "I'm Waiting For The Day." I forget what the order is of who influenced who in terms of Beatles/Beach Boys albums, but you can really see it come together in this track, regardless of that whole chicken/egg argument.  Another key track, if not half because I love saying the phrase: "Hang On To Your Ego".
Steely Dan
Though there's definitely been a resurgence on the ironic popularity of yacht rock, I, on the other hand, have been more inclined towards the more 70s-based/more Doobie Brothers-y, twangier, less jazz-y sound of Steely Dan.  I recently downloaded "The Dan's" first album, Can't Buy A Thrill.  You know what you can buy?  Relaxation, 70s Dan style, apparently…because you know, I bought the album.  Even though "Do it Again" is clearly the same song as Santana's "Evil Ways," I have to say that I thoroughly enjoy listening to this side of Steely Dan, because it makes me have the same sense of security as a 30-something driving down I-5 in 1975 on their way home from the Regal Beagle, or something.  I don't know why, but Steely Dan just makes it seem like it was possibly the most carefree and low-key period of time in the history of America. Color me old, if you must!

Ben Folds Five
Ok so this might be stretching the term "old music" a little bit, but their debut album was released in 1995, which is technically fifteen years ago.  That's fairly old, I guess.  But here's the thing: Forever and Ever Amen is the quintessential album to capture what it was like being a college student in the mid-90s, period.  There's just something about it that does not translate to the 2000s.  For me, it recalls a time where you were either in the Punk Rock-ish camp, or the Pop-Hip Hop camp.  This band's existence, somehow presented a contemporary alternative that seemed a bit more…honest and sophisticated.  I feel like they were also pre-frankly-yet-humorously speaking about breakups and feelings, before it became a "thing" to be co-opted by Emosogynists.
Julie London
This is another artist that I idiotically rejected as a teen, solely based on the opinion that everything my mom liked was crap.  Again, I was sorely mistaken…though I remain staunch in my opposition to Clay Aiken (seriously, does he even count as a musician?).  Julie London is a rare jewel in a sea of late 60s's white female jazz-type singers that actually sound world-weary AND sexy (as opposed to wide-eyed and sentimental)– smoky, yet intentionally precise.   I tend to like tracks of hers that are more French, Brazilian-y, and/or sad sounding.  What reignited my interest in her was  that her version of "Fly Me To The Moon" was featured on one of the later episodes of Mad Men, Season 3– could that be more perfect?  I also happened to come across her cover of "End of The World" (excuse the bizarre Japanese video), which though I love love love the original, makes Skeeter Davis sound kind of like an idiot in comparison, frankly.   All in all, London is a welcome change when you're in the mood for Lounge music, but have had it up to here with Ring-A-Ding-Ding-style machismo.  Along those lines…
The Indigo Girls
Though their lyrics can be a bit ridiculous, as Chuck Klosterman likes to point out, there's no denying their skill at layering harmonies that could even be called Beach Boys-esque.  Though, why anyone would use that retarded and unimaginitive of a term is beyond me.  Anywho, where the hell else are you going to find pleasant-yet-foreceful-sounding folky guitar-strumming harmonizing lesbians?  And don't say Ani DiFranco, because she is not audibly pleasant.  They make me fanatasize about being a Women's Studies major at an east coast liberal arts school in the eighties: Oh to read Susan Faludi and bell hooks with fresh eyes!  Though this was an experience for which I was unfortunately, 20 years too late, the Indigo Girls can give us just a little taste of what could have been.
Like this article? Make sure to sign up for our mailing list so you never miss a goddamn thing!