Dirty Harry Outdoor Movie Screening
The Bay's best newsletter for underground events & news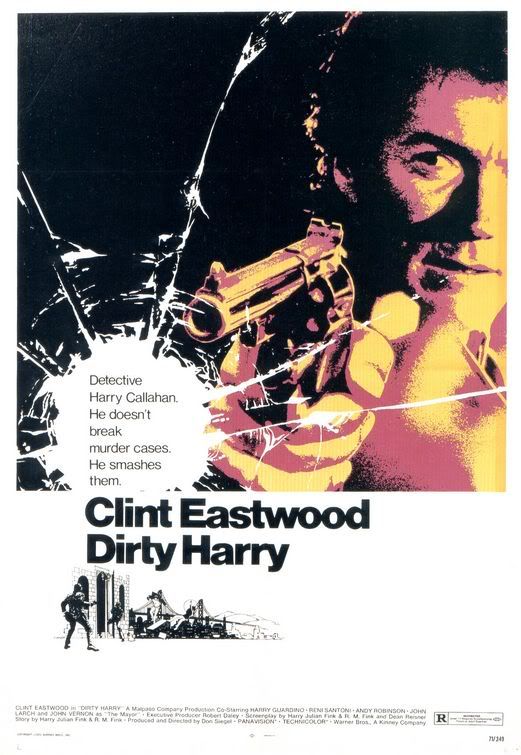 One thing that I often miss from my childhood growing up in the '˜burbs is drive-in movies.  They were always so much fun, even though I usually ended up falling asleep half way through and would, without fail, sit on whatever chocolaty movie treat I had brought along.
Lucky for me, the city version of drive-ins can be found throughout the 'œsummer months' in various park and parking lots.  These outdoor movie nights can prove especially uncomfortable in the frigid summer night air, but the sense of nostalgia and yearning for chocolate on my ass keeps me coming back for more.
This year, the Rolling Road Show is touring the country, showing films that feature each host location.  For San Francisco they've chosen Dirty Harry and will be screening it tonight at Washington Square Park for FREE.  Grab a blanket or four, some lawn chairs and you're good to go!  Except you have to ask yourself one question (for no apparent reason): Do I feel lucky?  Well, do ya, punk?*
Rolling Roadshow: Dirty Harry
Washington Square Park [North Beach]
Saturday, August 7th, 8:00 PM
FREE
*I need to go to bed.
Photo from: onlygoodmovies.com
Like this article? Make sure to sign up for our mailing list so you never miss a goddamn thing!