Dealing With Post-Traumatic Relationship Stress
Sign Up for the Dopest Events Newsletter in the Bay Area
Here is a thing I find disturbing – apparently, due to a bad breakup, Tim Gunn has been celibate for like, 20 years. I know this not because Tim Gunn and I are BFFs, as we ought to be, but because he wrote it in his new book, Tim Gunn: A Guide to Quality, Taste and Style. I plan on reading this because I find pretty much everything he does to be wonderful, and would like to hear more about dealing with obnoxious people (Kenley on season five, Isaac Mizrahi), and how to make a plastic trash bag dress work. But I find the celibacy news disturbing because, um, if Tim Gunn cannot handle being in a relationship, WHO can?
I get where he is coming from, though, and actually fear that I am one bad breakup away from going this same route. Breakups can be the worst thing ever. I am a champion at being dumped, so I should know. There is this big long period of sad drunkenness, where you only listen to The Smiths and Joy Division and obsess over what went wrong. Not getting into another relationship is the only way to guarantee this never happens again. But there are some major downsides to celibacy, including:
1) No sex
(pretty big downside)
2) You are still defined by this one, crummy breakup
So, if you've survived a breakup, but still feel kinda fucked up about it and are terrified of getting into a new relationship, here are some things to consider.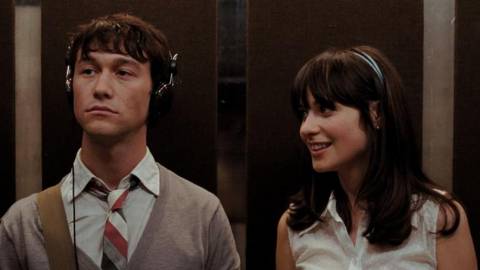 1) You can always turn a bad breakup into ART
Henry James once said that the best way to get over a woman/the whore who broke your heart is to turn her into literature, and he was right. It helps you sort things out, and somehow, after you have summed up everything awful about them in a limerick, you will feel magically purged of any emotional hold they had over you. Woody Allen, the guy who wrote 500 Days of Summer, and Cee Lo Green can all attest to this.
2) Befriending your ex is actually not so bad
Given enough time, befriending exes is totally possible, especially if this is the person you were best friends with for years but for some reason it didn't work out. Just be careful the friendship isn't TOO successful. If it gets to the point where your ex is crashing on your futon several nights a week to play Madden with your roommate, and your seduction attempts on a new date are unintentionally ruined by his snoring, um, maybe consider setting some boundaries.
3) When you do fall in love again, it's prettttttty great
[youtube eplbDbp6XJQ]
It's basically exactly like that.
4) You MIGHT not break up with this new person
I know it seems hopelessly impossible, but there is a chance this relationship will not end with one of you burning the other's clothes! You could, in fact, some day wind up with a big house in the country, puttering around in your garden, being old and confused together.
Like this article? Make sure to sign up for our mailing list so you never miss a goddamn thing!