Meet Andrea Garcia: Creator of Fancy Made
Sign up for the best newsletter EVER!
Souls of San Francisco: Andrea Garcia
Hey there, I'm Dijon, creator of Souls of San Francisco. Some of you may be familiar with the project already. For those that aren't, it's a storytelling project in the city featuring photographs and short interviews with SF's finest.
Recently while walking the streets of SF, I ran into the man, the myth, the legend: Broke Ass Stuart himself. We're both long time SF residents creating content about the place we love and call home. We shot the shit for awhile and decided we should collaborate in some way.
Seeing as the stories on SOULS can be brief, we thought we could have more in depth stories about locals here.
This is the second collab between Broke Ass Stuart and Souls of San Francisco. This time we're featuring Andrea Garcia. She came to Cali from Mexico when she was 5 and like many immigrants became a seasoned entrepreneur. She's an innovative creative and has a huge heart.
Andrea and I did a full 49 min podcast which you can check out HERE. And below are highlights from our conversation.
Thanks for being here to help preserve San Francisco's history. Enjoy.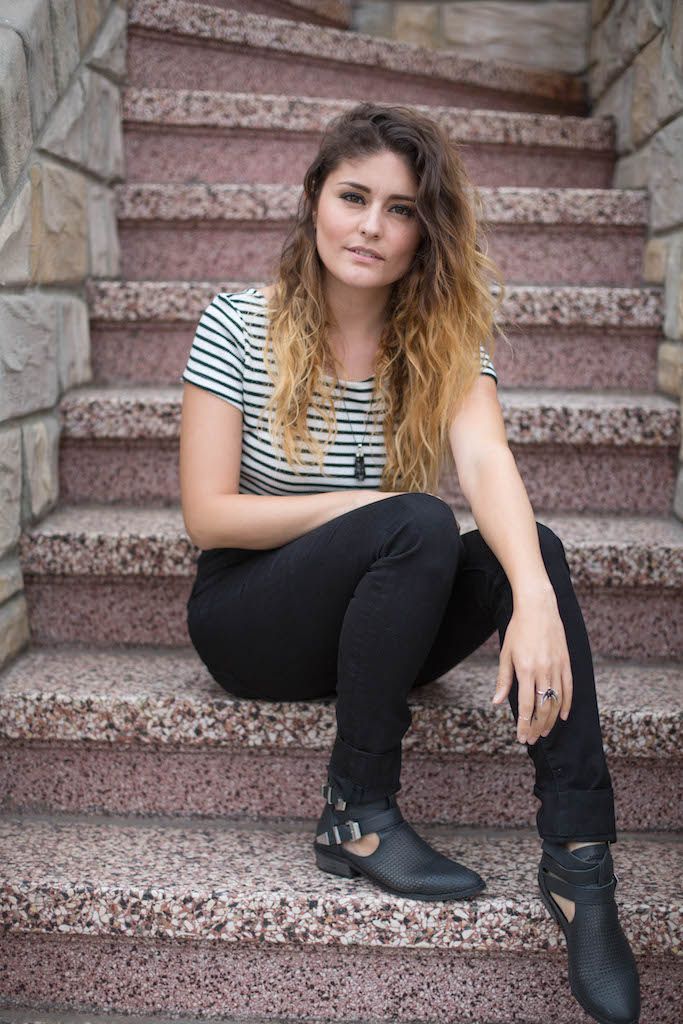 "I'm a creative. I have a youtube channel that just went over one million views. I teach people how to make costumes, jewelry, clothes. I also dabble in creating decorations for events: birthdays, bridal showers, baby showers, weddings, backgrounds, and costumes for people. It's a lot of different things. Sometimes I can't even keep up with my own head."
"How would you describe your aesthetic?"
"Very glittery."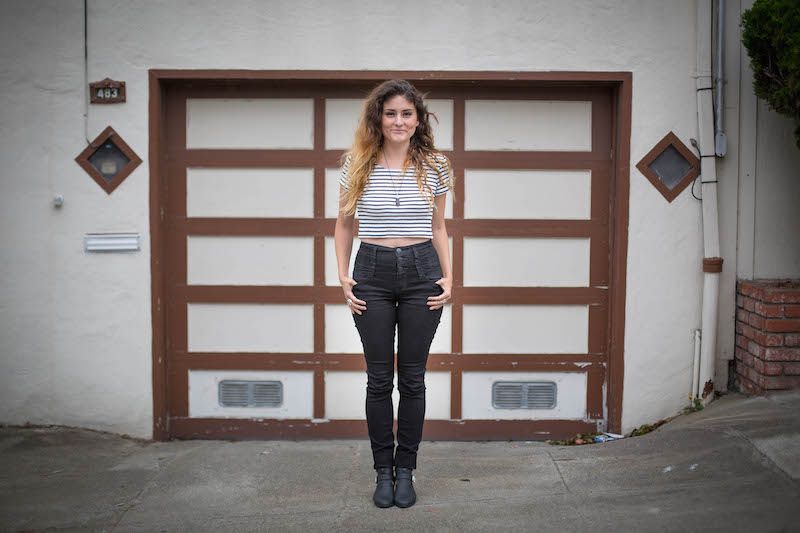 "I was a weird kid. I used to get made fun of for my creativity because I would show up to parties in homemade costumes. Kids would bully me a lot because I wouldn't buy the store made costumes. What made me strange before sets me apart now. I learned to embrace that. I'm glad I never stopped creating because people thought it was weird."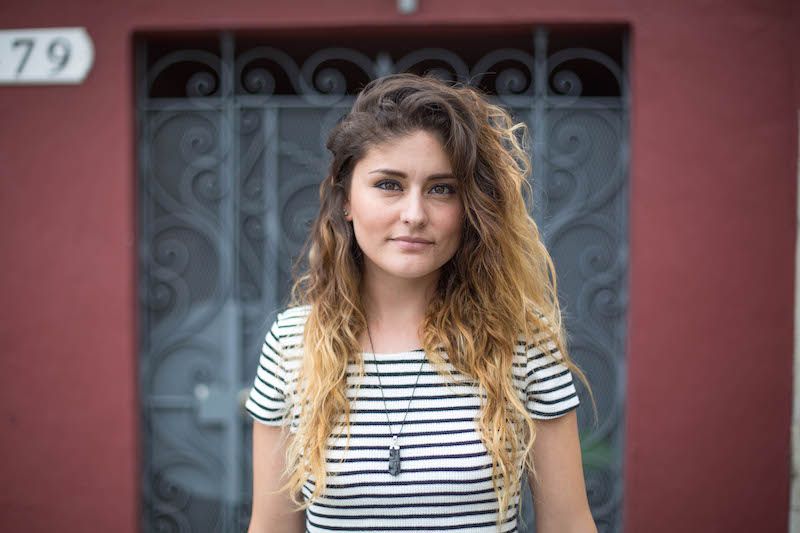 "I came to America from Mexico when I was 5 because my parents wanted to give me a better life. I don't take anything for granted. I think everything is a blessing. I'm constantly reminded of where I came from and what my parents do. The jobs they have is not necessarily what they wanted, my mom is a house cleaner for a lot of families in Palo Alto and my dad works for a cable company. My dad was gonna go to medical school in Mexico. My mom was one of the top executive secretaries for the largest sugar factory in Mexico. I look at what their life was there versus here and it's so different. Their talent isn't recognized here and that makes me sad."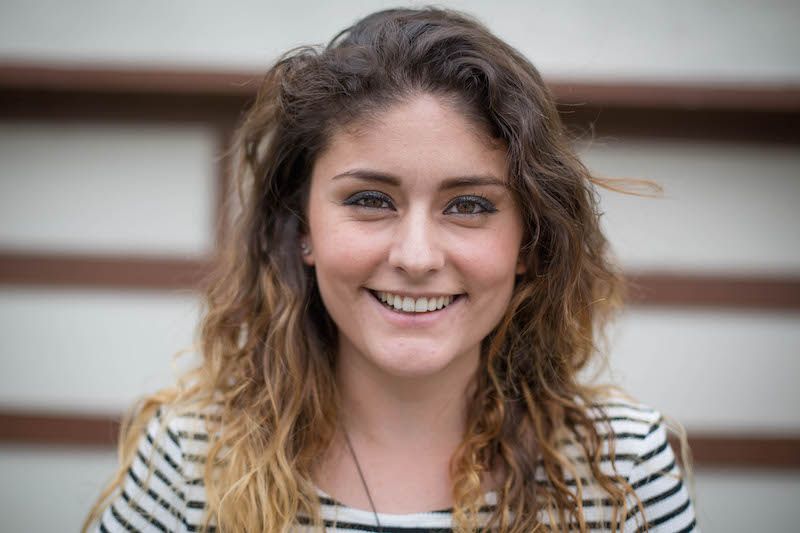 "How's you relationship with your parents?"
"I'm extremely close with my mom. I have a better relationship with my dad now."
"Since you feel like they gave up their dreams for you to have greater freedom what kind of dynamic does that create between you?"
"I feel like every choice I make has to be the right choice because I cannot let my parents down. Everything that I'm doing now is essentially for them. I need to be successful so I can provide for them when they're older. If they're happy, I'll be happy."
"Are you happy now?"
"Yes."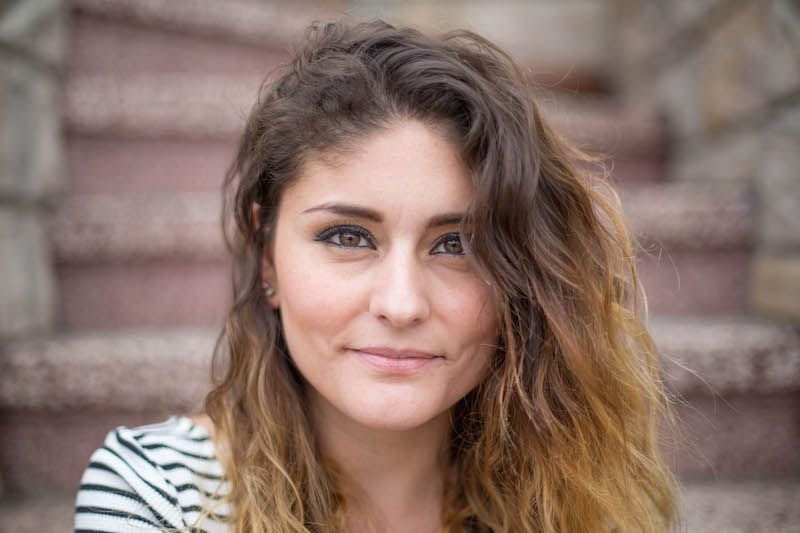 "What's your favorite thing about yourself?"
"How loving I am. I love that. I don't hold back on the amount of love that's inside of me and I give it out like candy. Before it used to be like 'Why are you so loving and emotional?' but now I know that makes me awesome…I don't know why I'm crying. I'm always crying."
Join our weekly newsletter so we can send you awesome freebies, weird events, incredible articles, and gold doubloons (note: one of these is not true).
"Who's been the biggest influence on your personal and creative development?"
"My mom. She's the Mexican Martha Stewart. When we were younger, since we didn't have a lot of money, she would take us to Michaels and we would pick up stuff to make for the week. That would be our entertainment. I'm so glad I grew up poor. It taught me how to be resourceful."
Like this article? Make sure to sign up for our mailing list so you never miss a goddamn thing!