9 Greatest SF Love Stories: Part 1
The Bay's best newsletter for underground events & news
Some of the best SF love stories from SOULS of San Francisco. Learn more about the project HERE.
"We've been married 53 years. We got 8 children, all girls. 23 grandbabies, they're all grown."
"That's amazing! How do you make it last?"
"Hold on to her hand, and never let her go!"
"Are you guys a couple?"
Left – "Well…we-"
Right – "Yeah! We are!"
"How'd you guys meet?"
Left – "He stalked me on my way to work."
Right – "Yeah, he was walking down Market St., and I was riding my bicycle. And I jumped off my bike and started walking with him and talking with him."
Left – "I told my friend at work that this guy kept following me to work so then I called him 'Stalker Dave'."
Right – "He called me 'Stalker Dave' for the longest time."
Left – "That was like 6, 7 years ago."
Right – "Then like 3 months ago he contacted and said 'Hey, I wanna go out country dancing. So we went out dancing and now we spend all our time together."
Left – "Oh my."
Right – "Haha, 'oh my' he says!"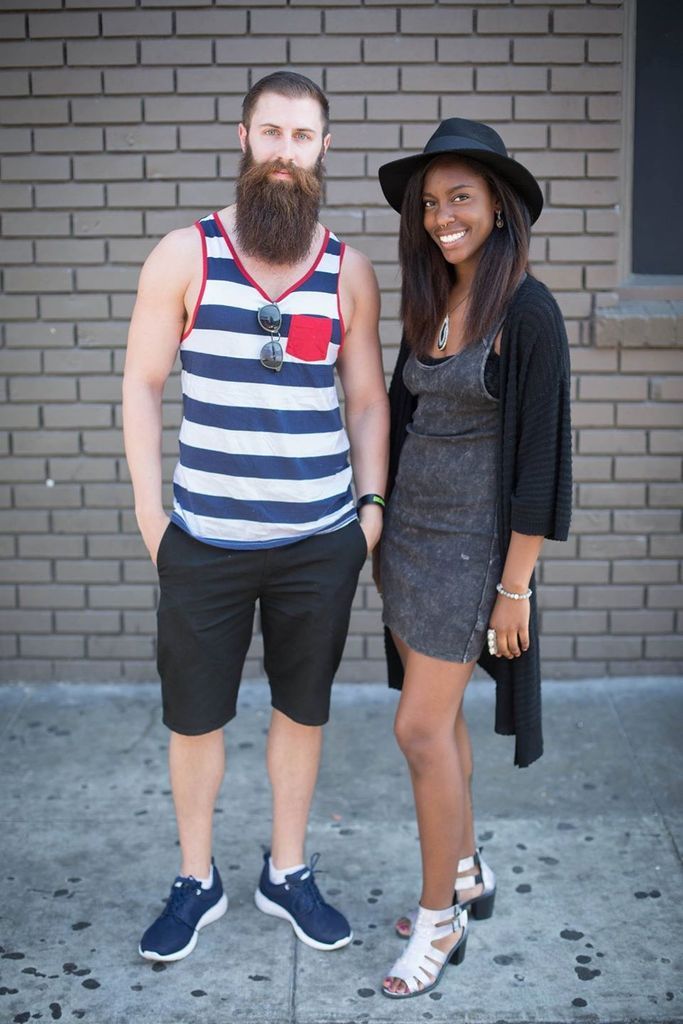 "How long you two been together?"
Him – "About 6 months."
Her – "Not even, I'd say 4. It's a pretty crazy story though."
"Let's hear it."
Him – "We met on Instagram. My picture got posted on a beard site-
Her – "Wait, let me tell it-
Him – "Ok-"
Her – "So I saw his picture on Instagram and said, 'Holy crap, you're so handsome, I wish I didn't leave Michigan-"
Him – "That's where I live, and where she's from. And I said, 'You're gorgeous, I wish you didn't leave too'. And she looks and sees my Facebook page link on my Instagram-"
Her – "And I had only just gotten a Facebook page because I wanted to get a Tinder. So then I go like all his pictures on his Facebook page like a creep-"
Him – "And then she sends me a message saying, 'you seem like a cool guy, text me'. So I do and BOOM, non-stop texting for a week"
Her – "And after a couple weeks we started Skype-ing-"
Him – "Then after a month she came out to Michigan to visit. She's been out to Michigan about 4 times and now this is my first time coming to San Francisco."
Him – "I love that she's so easy going. Everything I do with her feels natural. There are no freak out moments."
Her – "Even though I got stung by a bee today. That was kinda freak out."
Him – "Yeah, but it still was fine."
Her – "It was fine. I only scared because I had never been stung before."
Him – "A lot of relationships feel like someone is always trying to cause drama or get attention. We just give each other attention. All we do is care."
All stories from SOULS of San Francisco. Learn more about the project HERE.
Like this article? Make sure to sign up for our mailing list so you never miss a goddamn thing!