10 Documentaries Needed for True NYC Appreciation
Sign up for the best newsletter EVER!
New York City is and has been a melting pot of different cultures since the beginning of European colonization. It has also been a place where many of our favorite pop culture moments and social justice movements have begun. An inspirational and exasperating city, here are a few documentaries to help you understand NYC.
1) STYLE WARS (1983)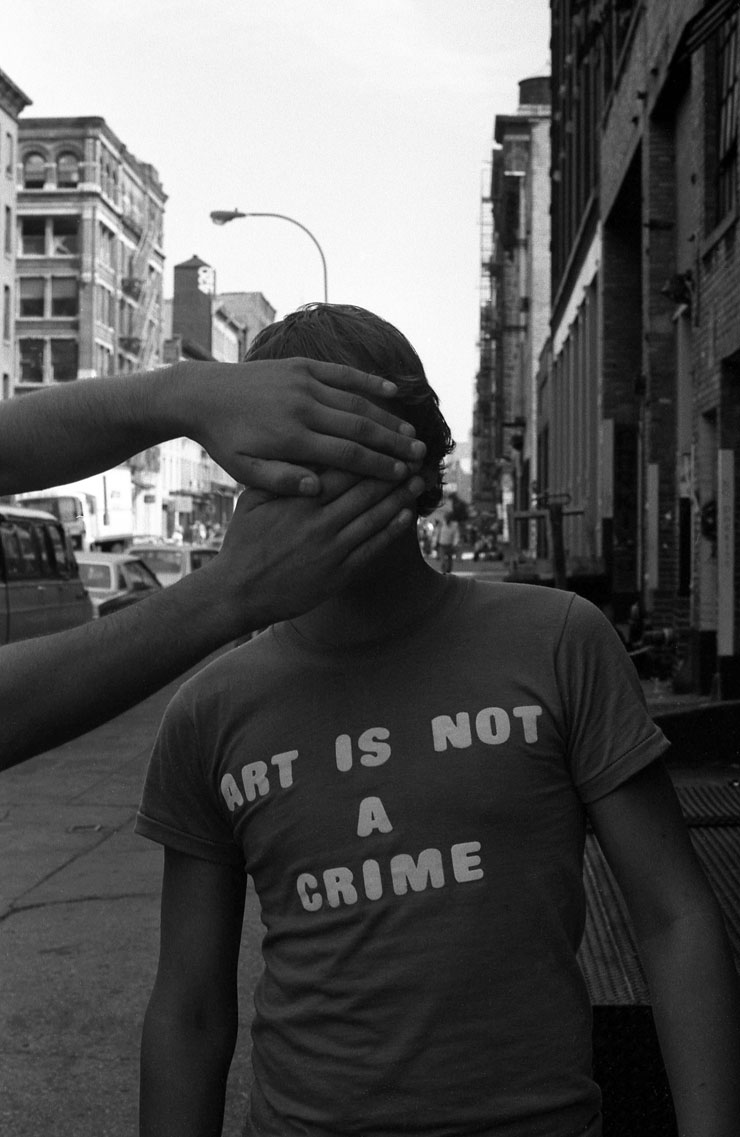 Graffiti today is criminalized excessively and hip hop is now far more commercialized than what it used to be. Style Wars includes interviews with some of graffiti's most respected writers such as Mare 139, Zephyr, and Iz the Wiz, and interviews with breakdancer Crazy Legs of the Rock Steady Crew. The interviewees discuss how hip hop, particularly graffiti, has helped them express themselves, and interview with New York's mayor at the time, Ed Koch.
2) ITALIANAMERICAN (1974)
Film master Martin Scorsese epitomizes what makes New York directors so different from those hailing from mainstream Hollywood. The simply-made, very personal documentary shows him and his parents discussing their heritage, growing up as a Sicilian-American in NYC, and discussing anecdotes about life as an Italian-American in the city. Scorsese's mother also talks about her meatball recipe, which is featured at the end credits.
3) MAN ON WIRE (2008)
Directed by James Marsh, this documentary discusses Philippe Petit's high-wire walk between the Twin Towers in 1974. The film includes interviews by an insurance employee who was the inside man, friends of Petit, and dramatization of the event as it unfolded. It's also a nostalgic work to watch, since it forces New Yorkers to remember the Twin Towers as they once were.
4) THE WOLFPACK (2015)
The Angulo brothers were confined to their apartment by their father, Oscar, who forced their mother to home school them. Most of what they knew about the world came from films, and when 15-year old Mukunda decided to leave the apartment in 2010 for the first time, the brothers soon followed. Through their movie-informed trips outside the city they met director Crystal Moselle, who chronicled the stories of the Angulo brothers and their love of film.
5) NO LE DIGAS A NADIE 'Don't Tell Anyone' (2015) 
Angry Rivera is a Colombian activist from Queens, NYC. Through this documentary she shares what it's like to be an undocumented activist who fights not only for immigrants' rights, but the rights of women. After deciding to step out of the shadows of her immigration status, she starts talking about her sexual abuse and challenging the silence that so often plagued her and others in her community.
6) MAD HOT BALLROOM (2005)
11 year-old New York City students from Tribeca, Washington Heights, and Bensonhurst take part in a ballroom dance class designed for them. As the film proceeds, children reveal more about themselves along the way and discover that they're some of the best dancers in the city.
7) THE CENTRAL PARK FIVE (2012)
On April 19, 1989, Trisha Meili was viciously raped while going for a job. She was in a coma for 12 days and five men were arrested for the crime. Years after the fact, new evidence exonerated four of them who were wrongfully arrested for the crime. This documentary talks about the racism with which it was covered while still honoring the victim.
8) NEW YORK: A DOCUMENTARY FILM (1999, 2003)
It's difficult to talk about New York City's history and try to encompass everything, but New York absolutely tries and does it with a wonderful score. The 17 1/2 hour documentary depicts the history of the city beginning in 1609 and stops in 2003. A city that began as a humble Dutch colony became a world power, and we see it all unfold.
9) THE US VERSUS JOHN LENNON (2006)
John Lennon only became a New Yorker when he wanted to. His live in Yoko Ono in NYC saw him fight President Nixon, who wanted him to quiet down his anti-war activism. The documentary follows the bizarre behavior of the CIA and American government toward the rock star, and we see how John Lennon fought his deportation notice as well.
10) HOLES IN MY SHOES (2006)
Born in 1910, Jack Beers grew up in poverty in NYC's Lower East Side. During his lifetime he taught himself structural engineering, became a strongman, and even helped shorten World War II. Because of his contributions, Radio City Music Hall was built, and even put the spire on the Empire State Building. The film chronicles the first 94 years of his life.
Like this article? Make sure to sign up for our mailing list so you never miss a goddamn thing!