Brave Journalist Researches Coronavirus with Chinese Food and Beer
Updated: Feb 19, 2020 09:35
The Bay's best newsletter for underground events & news
by
Limus Woods
When the Novel Coronavirus hit the United States, I really began to worry. Especially being here in Boston, where a young University of Massachusetts student contracted it.
I started seeing more and more locals in facemasks.  I walked past one student on Massachusetts Avenue who had on a red mask that she seemed to purposely match with her outfit (which I think she coordinated very well, by the way).
I'd heard that the sales for the masks had risen in recent weeks, which I understood. What was funny and shocking to me is how the sales for one of my favorite beers could actually end up being threatened because of thousands of dumb asses out there who thought that the drink had something to do with the disease.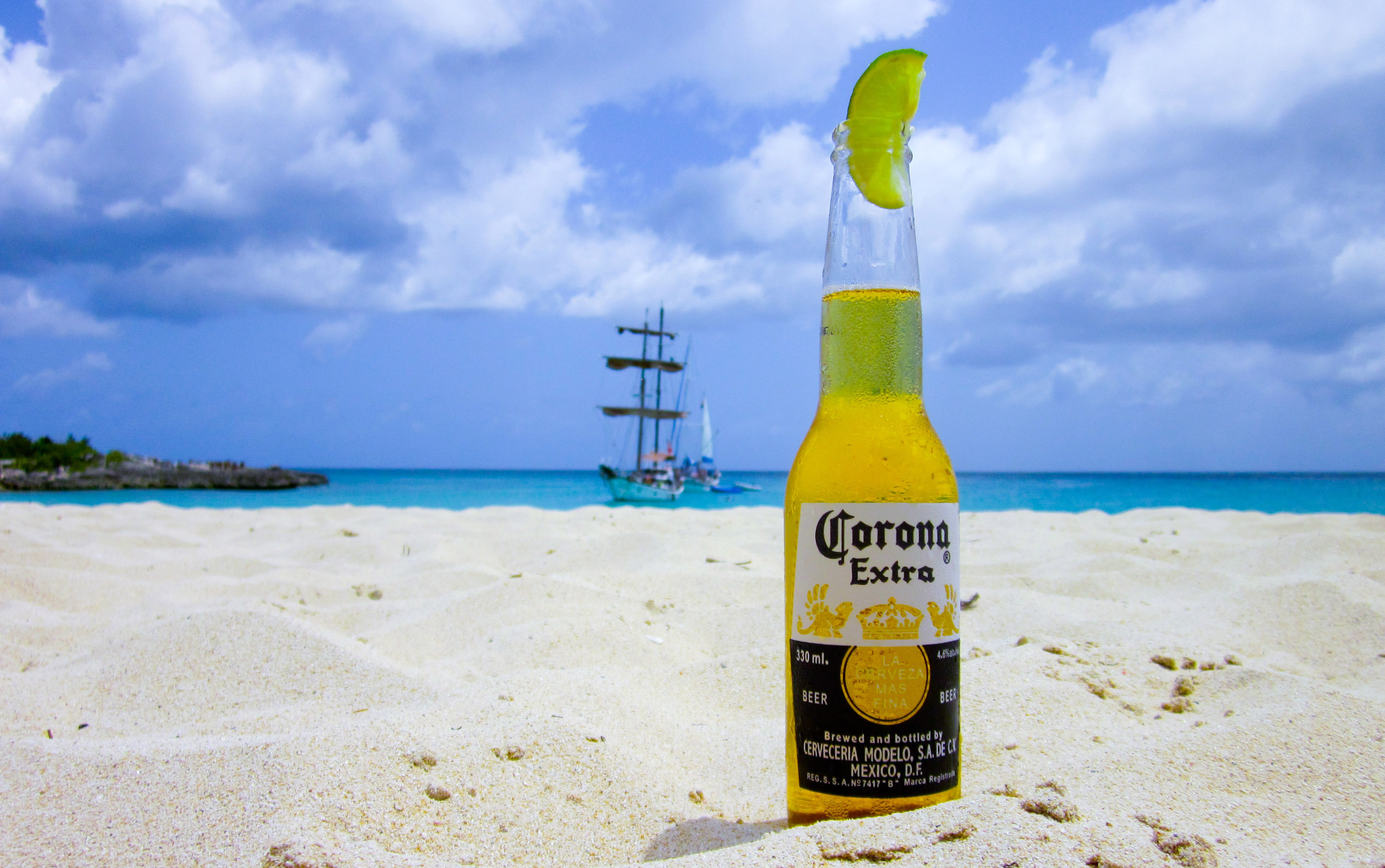 An old man once told me that craziness can be medicated, and ignorance can be educated – but there ain't no cure for stupid. Still, it stands true that people all across the world really have very actively begun searching online for some kind of link between the great tasting Mexican brew, Corona, and the deadly Novel Coronavirus.
For example, Nasdaq released an article on February 5th that showed the actual searches folks were making, which were mostly "Corona Beer Virus" (search terms that shot up 2,300% on Google) and "Beer Coronavirus" (terms that rose rapidly to over 3,200% across the globe on Google). The company that owns Corona beer, Constellation Brands, doesn't seem too worried about it, recently telling reporters: 
 "We believe, by and large, that consumers understand there is no linkage between the virus and our business." 
  -Maggie Bowman, Communications Director at Constellation Brands
The same nonchalant response isn't happening among the workers within the industry of one of my other favorite products, Chinese food, because business owners really are reporting a drop in sales since the outbreak of the Coronavirus. When I read the reports, I still refused to believe that this virus had affected what I truly feel is some of the best-tasting food that I've eaten ever in my life. Then, just sitting there pondering about it, spontaneously got a craving for some shrimp Lo mein, egg rolls, and fried wings. So I got some.
It wasn't just that I was hungry. Hunger was only about 98% of the reason I called for delivery in that moment. The other 2%, the smallest, but most important percentage, was because I also felt it was my duty as journalist to put myself at risk, and to make this dinner into a legitimate experiment, so that all of my readers feel safe the next time they want to eat Chinese food. 
Yes, I am a hero. Thank you for saying so.
As I soaked my egg rolls in delicious duck sauce, I began to think back on my life, and wondered whether or not I'd done everything that I wanted to in my 37 short years on this Earth, just in case this meal was going to be the death of me. As I drained the tasty dark soy sauce atop my steaming shrimp and noodles, I called my mother and told her the risk that I was taking by getting ready to devour the aromatic food in front of me. After she fussed at me for not ordering her some too, I realized that she wasn't taking my brave, edible, journalistic leap for the sake and safety of all future Chinese food customers seriously.
So, I hung up the phone, and bowed my head to bless the (according to the internet) deadly portions of foreign-influenced sustenance that currently sat under my nose, praying that this wasn't going to be my Last Supper.
I took a bite of the wings that were drenched in about ten of the little white packets of the hot Chinese chili hot sauce. I began to sweat a little after eating a few of them, but that used to happen before the Coronavirus came into existence, so I didn't panic. I drank a nice cold Corona to wash it down, and I began to feel a fuzzy feeling in my body. But I was sure that it was the buzz that was beginning to set in from the beer, nothing life threatening.
I finished the meal, and fell into a food coma afterwards, which is similar looking to a real coma. But, I awoke a short while later, and felt like drinking another beer. Again, nothing out of the ordinary.
At the completion of this experiment, I'm happy to report that, today, exactly one week since I ate Chinese takeout and got drunk by myself, I have absolutely no signs of the Novel Coronavirus.
And that, my friends, is what we call journalistic integrity. 
Like this article? Make sure to sign up for our mailing list so you never miss a goddamn thing!