Brooklyn Bid N' Booze
The Bay's best newsletter for underground events & news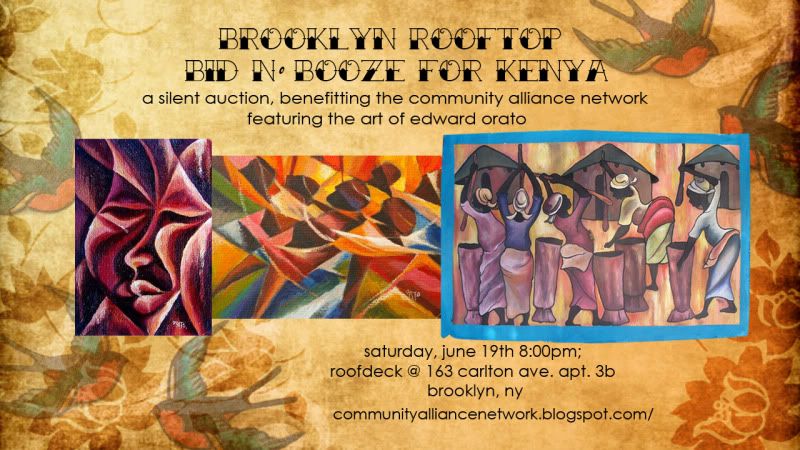 If there is something better in this world of ours that beats a Brooklyn rooftop party during the summer, it is that THIS particular party has a silent auction featuring Kenyan Artist Edward Orato, and that all the proceeds go to the Community Alliance Network Charity (CAN), who work to support Kenyan community leaders in obtaining clean water, healthcare, education, and initiatives that support the empowerment of women in their local communities.
Check out the event's blog here, and RSVP on facebook here.
There will be free booze, though BYOB is encouraged.
I know, I know, you're asking yourself (Henry-style): "ARE WE HAVING FUN YET?" Well, as an additional bonus, guys, you can meet world-famous celebrity blogger and bartender, yours truly, Anna G.
Do it.
Brooklyn Bid N' Booze for Kenya
Roofdeck of 163 Carlton Ave. (between Myrtle & Willoughby)
Brooklyn, 11205 [Ft. Greene]
Like this article? Make sure to sign up for our mailing list so you never miss a goddamn thing!