What You Need to Know About the Ongoing Weinstein Trial
The Bay's best newsletter for underground events & news
by

Kate Brunotts
The Weinstein criminal trial is in full swing, and ol' Harvey is struggling to find sympathy amongst his countless sexual assault and rape allegations with a grand total of around 100 separate claims. 
The decrepit movie mogul has been ambling to and from trial with a new-fangled walker. While it's true Weinstein had recent spinal surgery, the man has curiously been spotted without the device, sparking deserved speculation. 
Regardless, if you have enough alleged assault & rape victims that they need to be alphabetized, you're probably the human embodiment of scum of the earth. Fair warning, I am pretty angry, but you should be too. Here is everything you need to know about the Weinstein Trial thus far. 
Weinstein Isn't Denying Claims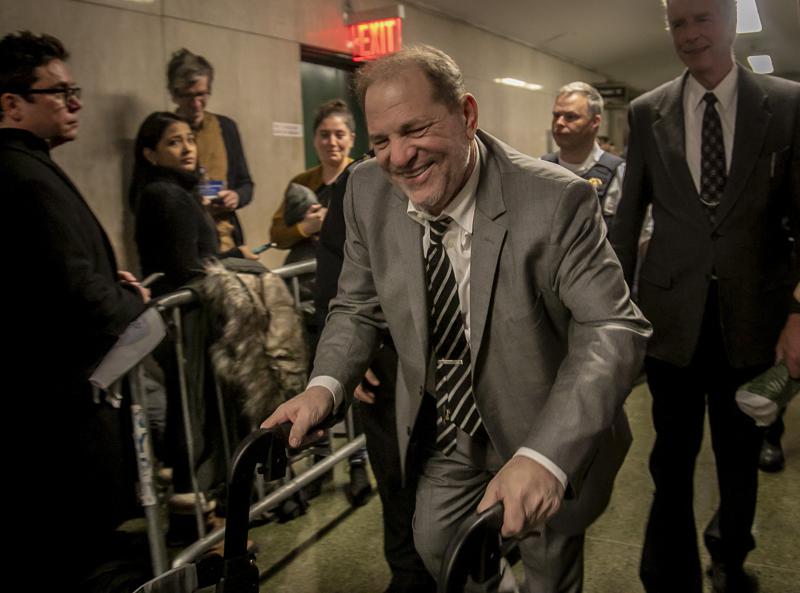 It's worth noting that unlike many other landmark sexual assault cases,  the Weinstein team isn't outright denying the claims, only reframing them as "fully consensual" interactions. It seems that Harvey's main strategy is to paint the accusers as opportunistic women who knowingly had consensual sex with Weinstein in order to advance their respective career tracks.  
The current horrific testimonies of women already paint a picture of systematic assault, usually with Harvey inviting prospective actors up to a hotel room for a "meeting" with victims repeatedly stating "No" ending with Weinstein forcing himself onto them.
Worst of all, these "meetings" were repeatedly scheduled strategically by female assistants, not Weinstein himself, as a way to manipulate hopeful actresses into thinking they were entering into a legitimate business discussion.  
The Weinstein team proposed testimony on a "phenomenon" called "voluntary unwanted sex" but this was rejected by Judge James Burke. 
There Are Two Separate Trials
While Weinstein's current trial in New York is set to run until March, he will also have a separate trial in Los Angeles for four additional accounts of sexual assault. Weinstein could face life in prison based on the current New York allegations alone. The breakdown for prison time for the current trial's accused crimes are as follows:
10 years to life in prison for predatory sexual assault

At least five years in prison for rape in the first degree

Probation to four years in prison for rape in the third degree

At least five years in prison for criminal sexual acts in the first degree
This Could Change The Future Of NDA's 
Part of the reason so many victims stayed silent for so long was Weinstein's repeated practice of offering financial compensation by way of contractual non-disclosure agreements in order to keep accusers quiet. 
Victims who chose to violate their NDA were liable to be sued on a personal basis, putting their livelihood and financial assets at serious risk. 
However, little legal framework has been created surrounding the use of NDAs when it comes to sexual assault and rape allegations (since NDAs' intended purpose is to protect trade business secrets, not cover up crimes), so the Weinstein case may very well be a landmark case defining the landscape well after Harvey's trials. 
Weinstein Can't Be Criminally Charged For Many Past Assault Counts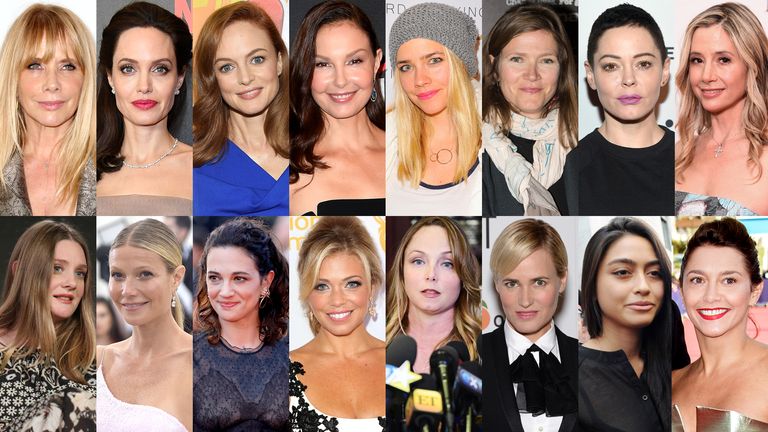 Unfortunately, statutes of limitations apply heavily in this case. If a crime occurred before a set date (second-degree rape 20 years prior and third-degree rape 10 years prior), they aren't liable for criminal charges. Before changes late last year, the limitation for both accounts in New York was 5 years. 
While accusers recounting assaults from the 90s and early 2000s can't convict Weinstein, they can be brought on for testimony as a way to display that Weinstein's acts were systematic and repeated over a number of years. 
Testimony Speaks For Itself
If you get the chance, I highly recommend reading the harrowing accounts of the Weinstein's rape and assault by these brave women. The sad reality is that many of these women have had to speak their truth time and time again about a highly personal interaction to little or no avail. 
I highly recommend listening to Ronan Farrow's "To Catch And Kill" tell-all book about the case. You're sure to be just as infuriated as I was when you witness the unfortunately wide body of evidence this book presents.
Testifying about something as terrifying as a sexual assault is traumatizing enough on its own, so we owe it to these women for paving a (hopefully) better world for young girls everywhere. 
Like this article? Make sure to sign up for our mailing list so you never miss a goddamn thing!