Beach Bumming 101
The Bay's best newsletter for underground events & news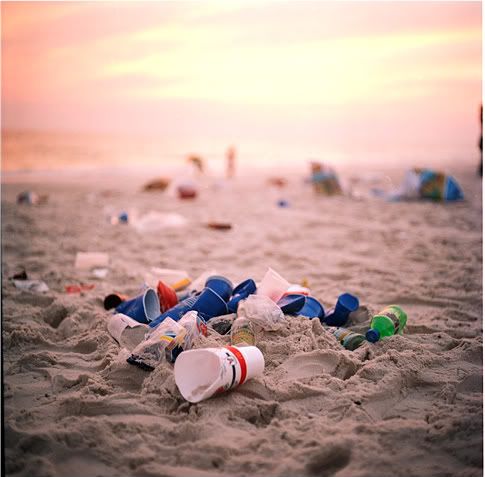 When most people think of New York, sandy white beaches are not exactly the first thing that comes to mind. And there's a reason for that, because most of the godforsaken scraps of sandy coastline we cling to usually require footwear at all times and a healthy attitude towards nudity. But New Yorkers need to escape the city once in a while and get our beach on, so without further ado, here is a round-up of public-transportation friendly beach spots.
Coney Island
The most famous of beaches, Coney Island has got it all, rides, some of the most amazing people watching I've ever seen, greasy food, and a beach. But if you're going just for the beach, then forget it. The last time I managed to carve out a sandy spot to myself amongst the crowds, I was greeted with a very long session of Karaoke on the boardwalk that covered most of Selena's greatest hits and a dash of the Macarena. The most you can do is eat a chili dog, shoot the freak and ride the famed Cyclone and survey your victory bruises.
Rockaway Beach
Immortalized by the Ramones and loved by surfers, Far Rockaway is one of my favorite beach spots. Just jump on the A train til the end and arrive at this oasis in Queens. This lengthy beach has room for everyone and a boardwalk that connects the various sections. Mosey over towards Fort Tilden past the dirt bikers and hopefully you'll find more sea life then people.
Sandy Hook
"Come for the bike path, stay for the voyeurism", it may not say that on the welcome sign to Sandy Hook, but it should. With over 11 miles of paths that stretch the length of the peninsula, you can enjoy awesome views of Manhattan and actual beautiful plant life and a historic lighthouse along the way. And contrary to popular belief, this Jersey beach is actually CLEANER than most city beaches, since it's part of a protected park. Also enjoy other natural wonders, such as body hair landscapes that haven't been seen since the seventies at Garrison Beach, the largest nude beach on the East Coast. Just hop on one of the Seastreak ferries that leave from the seaport for 45 minutes and grab one of the free shuttles when you land. Just beware of schizophrenic weather, given last time I went someone was struck by lightning.
Brighton Beach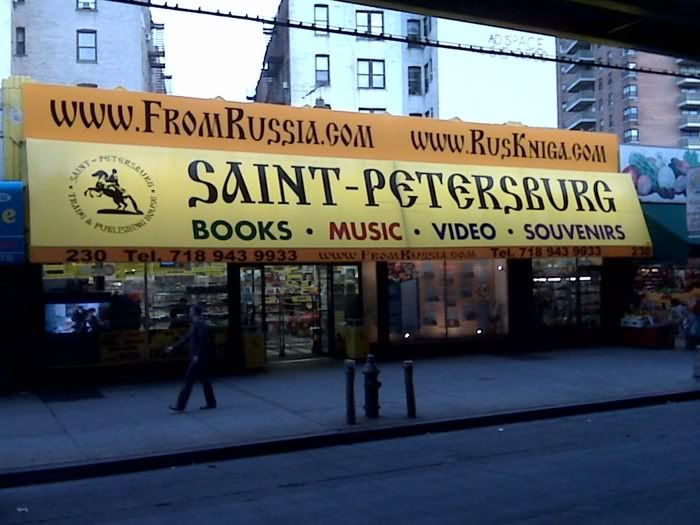 Full disclosure here, I've never been to Brighton Beach but after a little research and testimonials from friends, I feel like I've been missing out on something great. The West Coast may beat us on a picturesque shoreline, but we've got authentic borscht and un-ironic speedos over here. Little Odessa as it's called, offers up a boardwalk full of post-soviet delicacies. Enjoy beer peddlers on the beach but watch out for the jellyfish. And remember it's more about atmosphere than doing laps in an ocean of questionable quality.
Jones Beach
A typically more car-friendly beach, you'll probably make better time on the LIRR then sitting in traffic. Separated into different zones, Jones Beach has a scene for everyone. To the more family friendly spots to the godsend that is a "no radio" policy, pick your place and settle into the broken-bottle free sand. It's the closest you'll come to a more typical beach point and if you're feeling restless wonder over to the Jones Beach Amphitheater for some waterfront rock n roll, from Judas Priest to Crosby Stills and Nash.
Don't forget to slather yourself in sunscreen and avoid the hypodermics!
Like this article? Make sure to sign up for our mailing list so you never miss a goddamn thing!