La Superior: More Like La Superi-MORE!
The Bay's best newsletter for underground events & news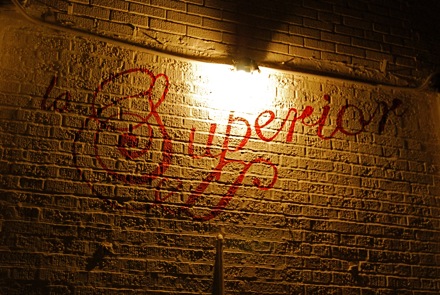 What is this, the New York Post? Amirite? Anywho, Kiley has already named La Superior as one of her fave BYOB spots, but I just wanted to expand on just how delicious this place is.
As many of my friends love to point out, I'm always criticizing Mexican places in New York for being inferior (GET IT!?!?) to pretty much anywhere in Southern California. My special brand of criticism is usually reserved for these things they like to call burritos here, and am usually less harsh on tacos. However, I can without a doubt say that La Superior carries a special taco that would make maybe the #2 spot in a top 4 list of the best tacos currently being made in the United States.
My absolute favorite tacos to get there, though are the garlic shrimp that I believe are only on the "specials". Otherwise, for more cultured folk, such as my New Yorkers-by-way-of Mexico cousins, the Tacos de Lengua are supposed to be pretty damn good. Though I think I'm too much of a lame ass gringa to give them a try for now. Maybe one day. I can say with pride however, that their selection of salsa is respectably spicy enough for any Southern California or Mexican native.
Did I mention the offer different menus for brunch, lunch and dinner? And DO NOT neglect to try the guacamole and Mexican coke made with REAL cane sugar!
La Superior
295 Berry St (between 2nd St & 3rd St)
Brooklyn, NY 11211 [Williamsburg]

Like this article? Make sure to sign up for our mailing list so you never miss a goddamn thing!