Lost in a World Full of Haight: Murio's Trophy Room
The Bay's best newsletter for underground events & news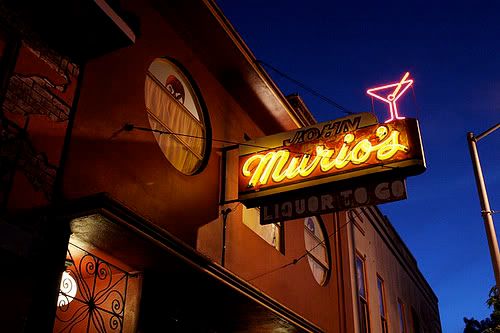 After a long and tiring rummage through Amoeba, people often find themselves in need of an adult beverage. Chances are you've just blown your wad on those albums you didn't even know you've been wanting for five years and you're feeling a little strapped for cash. Well don't stress too much, pumpkin-tits. There's a seedy little joint right next door that will make you feel sexy and young again. You know, the kind of sexy like when you're walking through a hall of prison cells. That place is called Murio's Trophy Room.
If you're looking for one of those swanky bars where the patrons have all of their teeth and don't drive pick-up trucks, go to Alembic. But this isn't ClassyAssStuart.com and you're here for a reason. Like happy hour beers and well drinks for $3. Not to mention an amazing jukebox and a pool table. This place really isn't that bad, the bartenders are friendly and the only some of the people are a little too pervy. Everyone seems to have a good time at this place, the dive-iest of dive bars. If it was a human, it'd be John Lovtiz. Well, a really drunk John Lovitz that smells like Old Spice and always stares for one second too long.
Murio's Trophy Room
1811 Haight Street [Upper Haight]
[Cross St. Shrader]
(415) 752-2971
Like this article? Make sure to sign up for our mailing list so you never miss a goddamn thing!